Tuesday, May 17
Happy birthday mom !!
Well this week end was my mom's 60th birthday ! We had a lovely day, a cruise & lunch on the lake of annecy (this is where I live), and I managed to finish (just just, had a couple late-night kntting) a few little things I wanted to make for her.
So there was a
Little textured tote
(I love this pattern !)
Inside, I put a sort of comfort pack inspired by the one in "Crochet me" (put it didn't come half as nice, and it was too late to modify, thus I won't show it here..),and also a pair of fingerless gloves from "Last minute knitted gifts", for her to use on the piano..or computer !!
I love the result, and I love that pattern. I'll have to sort out my needle issue though, as my current circs are too long and I had to knit those flat. Plus, it helped not messing up my patterns..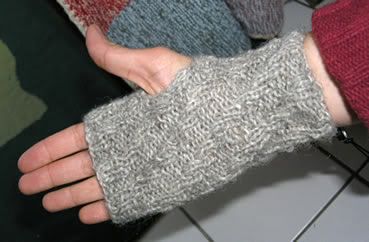 In the BIG news, I also received a wonderfull surprise in the mail from super-nice dorothy (thanks again a million!) :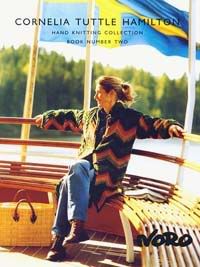 The second book of the Cornelia Tuttle Hamilton designs, using Noro yarns... Yummmm !! I just can't stop looking at it, they are all so beautifull ! Of course, I'm dreaming of making Klaralund, but there's also this very pretty shawl (even though I'm so not-a-shawl-knitter usually ! Or maybe it's the colors... and the design..and the yarn ...!!!)
And lastly , I'll just add a pic of former fo's, 2 little pouches I freehanded a couple weeks ago :