Monday, July 18
Shrug !
...Well I really suck, I did it again !! This time comments were allowed, but only to members of my blog (ie, me!). Thanks Yahaira, once again...
Right. We came back yesterday night, after 5 days training for our next life as lizards, relaxing in the warm shade of the trees, listening to the "crrr-crrr" of the cigales (would you translate that as crickets? It just doesn't sound "provençal" enough). We didn't even make it to the beach (Prune decided to catch a cold that day), so I don't even have nice pics to show... instead I'll show you miss Prune ;-)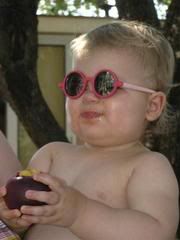 And among all the action (we didn't even use our bikes!) I managed to finish the shrug (see ? I'm knitting !)
And now may I present the not-yet-decided-on-its-final-name shrug :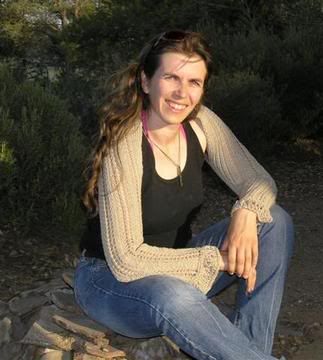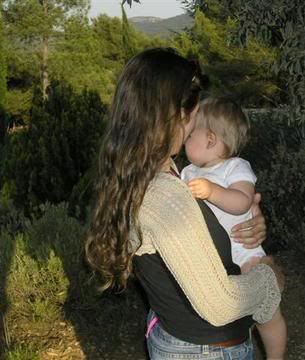 It's funny how you don't see the picots along the back on that pic though... Maybe I'll have to take more pics. I'm also going to ask my friend Rachel (this is going to be her 2-months due birthday present) to model it for me. Plus she's iranian and a really beautiful girl..!
So now I have to finish typing the instructions, have it proofread, and tested (I'm trying to add larger sizes), and hope for the best.
Comments:
vite vite tant que je peux te laisser un message, ca ne fonctionne pas toujours.
super ton Shrug, vivement le patron ;o)
Prune est adorable, j'ai la nostalgie quand ma puce avait cet age...
je te souhaite plein plein de belles choses pour tes creations, je me regale a chaque fois !
a bientot !!
Post a Comment
<< Home