Thursday, February 23
Prune's new toy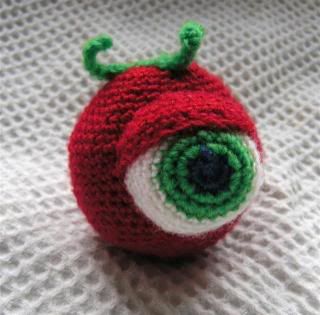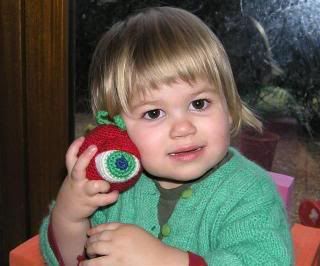 ... a
Psycho Tomato
!!
I had a bit of a hard time getting started on it this morning: am obviously not a crochet expert !! But after a false start, I got into the groove again and it took only a few hours to make. I really LOVE LOVE the popping eye, do check Regina's stuff at
Monster crochet
if you haven't yet ! Now I'm thinking it would make a great cushion, with a real big hook and double or triple stranded yarn.. We'll see. But that was already a great use found for some of the cheap acrylic odds and ends that plague us all.. ;-)
And look at prune posing for me. She was like "encore, encore" (again, more pics !)
Comments:
That is so cool! I wish I could crochet something other than crappy doilies. You're such a cool mom!
Post a Comment
<< Home