Tuesday, February 28
Sheryl, my hero !
Can you believe thanks to
Sheryl
's help, the XL size for the
Isabeau shrug
is finally available ?!!!! She made hers with rayon yarn as her Olympic project, simply gorgeous !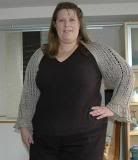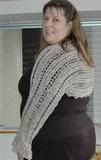 As for me, I've been working on some buttonholes issues for the choker pattern but it's coming along nicely ... Thanks Yvette for your help with that.
I've started a (crocheted) box for my WIPs, still needs a lot of rows to fit nicely inside the living-room cabinet. This way it will all be nice and organised, no more carrying around all the stuff and losing needles and pens along.. !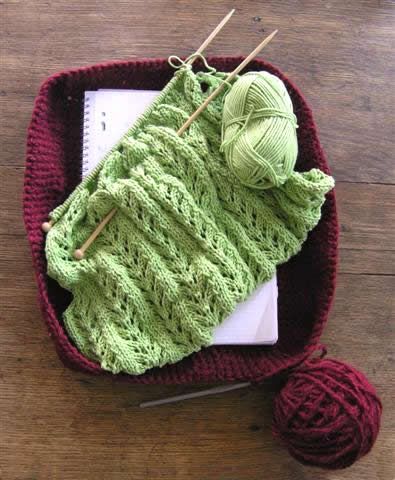 Inside, you can see the nearly-finished back of a spring cardi I've started. I know, I said I really wanted to start on my hoodie and still do, BUT I so can't wait for spring !! ... Couldn't resist the call of that lime cotonina !
I'm still not too sure about the lace pattern though but we'll see how it goes with the whole shaping and all.
Oh, and I need to make a second tomato for Prune's cousin. We're going to his birthday on thursday...
Comments:
Hi Sylv,
I'm usually a lurker on your blog. I read it regularly and love it, but haven't commented. I love the color and the stitch pattern. The color really makes me want spring now! I can't wait to see the finished cardi!
Hey Slv! Really love both the crocheted box in this red yarn and the lime sweater you are making. I am going to search your site before I ask the pattern for both plus the red mohair wrap. You are an awesome designer, knitter & crocheter!! Come back to my site anytime!!
Post a Comment
<< Home