Monday, May 29
Not much new ...
Seems it was more of a false alert in the end. She's still super low but hanging in there despite it all. Hope she won't wait until due date though, as the 3 next week-ends were booked with family, friends and weddings...
This week-end we drove again to my parents and celebrated the girls birthdays. Each one chose one of the Lucille dolls (yeah, still haven't embroidered faces, was afraid to do a mess..), and they got a phone too: look at them executive women !!!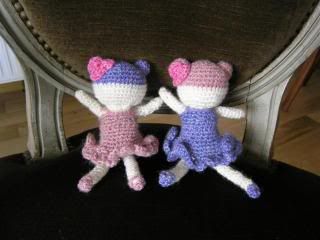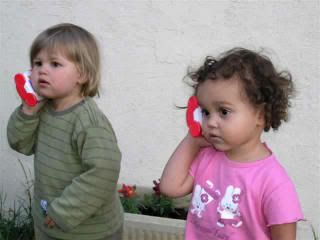 The pattern for the crochet babyset is now ready but for the proofreading. Next up: finish the lime cardi. I've only got to finish seaming the shoulders & sleeves, then pick up the stitches for the collar and knit those - what, 4 rows ...? Better get it done now.